A small but growing renaissance within the data storage field has emerged. Researchers around the world specializing in everything from computer system architecture, biology and molecular sciences to experimental physics have found themselves working on technologies to address the digital dilemma.
Currently, data that needs to be preserved for the long term is stored on dense mediums such as magnetic tape. However, there's a physical limit to how much data can be packed on to today's storage technologies. "We are reaching the point where the individual grains on our hard disks or the individual components in the flash memory are getting so small that it will have to fail very soon," says Sander Otte, a fundamental physicist.

Researchers are in the early stages of developing an array of new, denser storage materials. Engineers, chemists, and physicists have created a nanoparticle liquid suspension to store a large volume of data in a tiny space, and began experimenting with defects in diamonds that can do the same. A group at the University of Southampton in the United Kingdom developed a durable, coin-sized quartz disc that could store up to 360 terabytes, and has the potential to keep the data for billions of years, according to the researchers.
Others have even begun mastering data storage at the atomic level.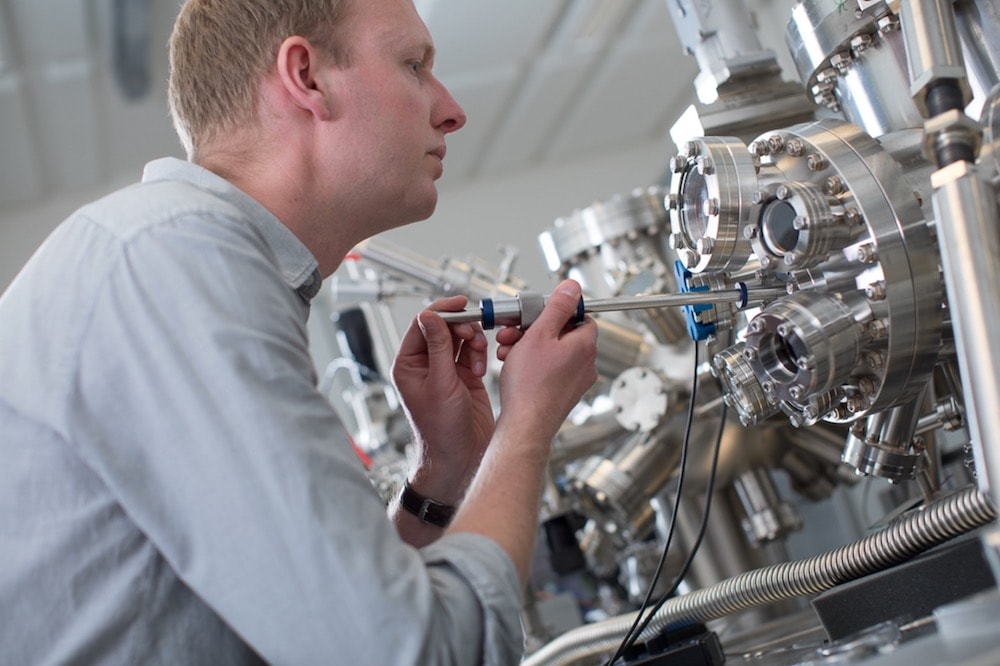 Otte and his colleagues at Delft University of Technology in the Netherlands were using different combinations of metallic surfaces and atoms to conduct quantum experiments when they realized their atomic apparatus could also store bits of information. The atomic "puzzle-box slider," as Otte describes, is made of copper crystal and covered with a layer of chlorine atoms. Like a grid, the chlorine atoms spread out and fill in plots on the copper substrate. However, some holes were left between atoms because there wasn't enough chlorine added to form a complete layer. With what was essentially a very sharp needle, the team was able to probe the atom and slide it over the surface.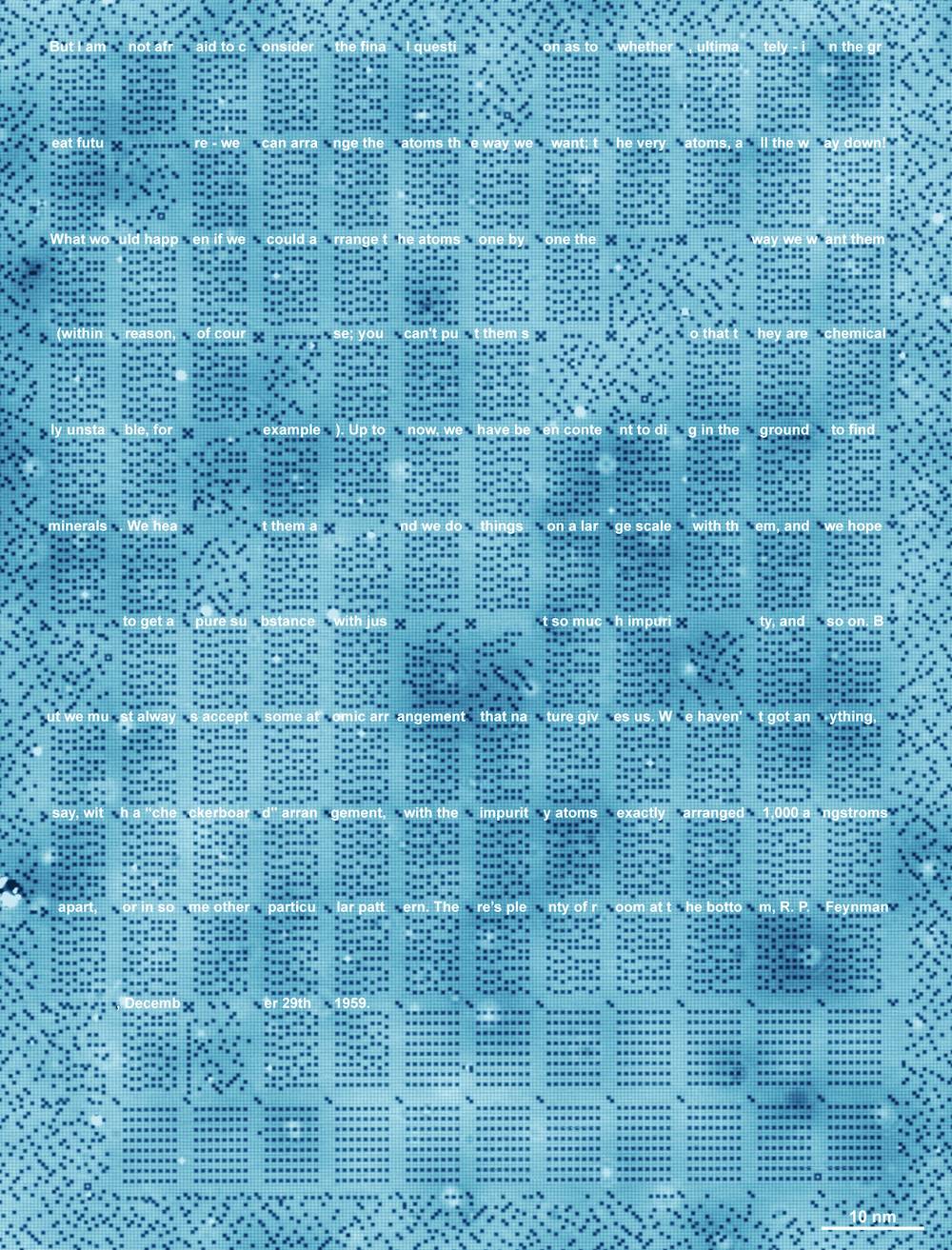 Scientists learned how to move atoms around 1989. IBM scientists spelled out the company name by moving Xenon atoms, and later in 2013 even created a short film out of atoms called A Boy and His Atom: The World's Smallest Movie. But Otte and his team found that they could store information on the apparatus, sliding and moving the chlorine atoms up and down into the empty plots of the grid, creating the zeros and ones that make up bits of data.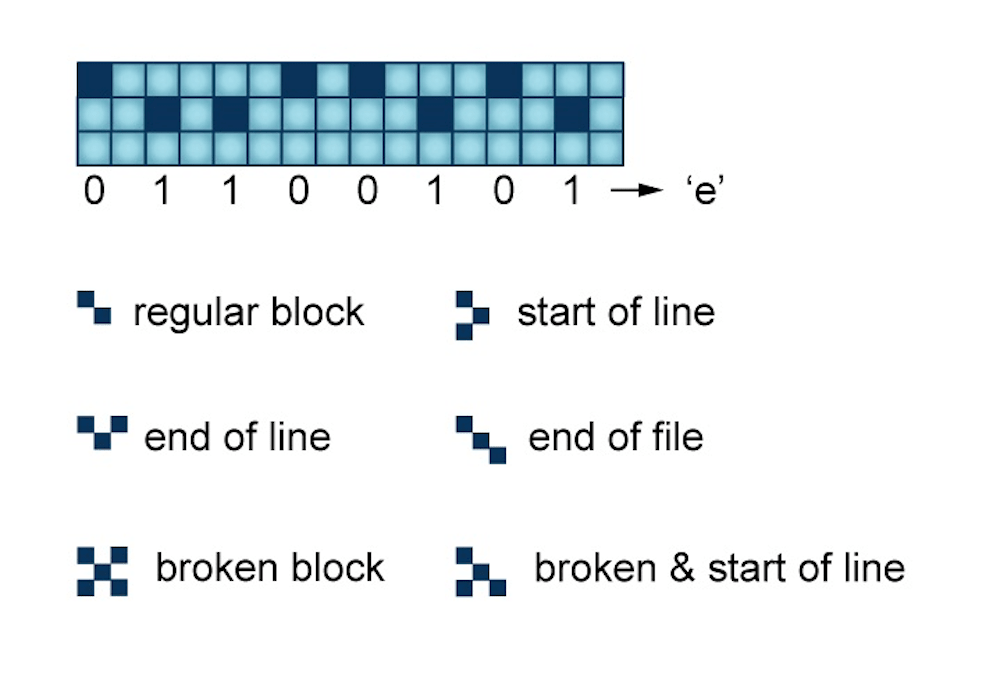 Otte estimates that they could theoretically scale up atomic storage to keep all the books ever written on a medium the size of postage stamp. The density of data that can be contained with atoms could be the highest one we may ever physically be able to achieve, Otte says.
However, there are major disadvantages of atomic data storage at this stage in the research, he adds. The entire experiment must be done in a vacuumed space because the metal surface could oxidize if exposed to oxygen; the slightest vibration could disrupt the needle and destroy everything on the surface; and it needs to be done at low temperatures or the atoms would move on their own.

Another potential tool at the microscopic level has caught Otte's interest: DNA.
"What I love about DNA is that all the tools are already there," he says.

NA, the fundamental molecule key to the basis of life, has had billions of years to perfect itself.
"It's amazing that nature has actually evolved a bunch of basic molecular mechanisms that can be used to build synthetic information systems," says Luis Ceze, a computer scientist and computer architect at the University of Washington.
The idea that DNA could become a kind of "living library" that can hold the world's data has been floating around since the 1960s after the structure was finally understood by James Watson and Francis Crick in 1953. Its super-rich density, stability, and efficiency has made DNA an appealing candidate for future data storage.
However, until recently, the technology was too slow, imprecise, and impractical to store data onto the sequence of nucleotide bases.
Separate groups at Harvard University in 2012 and the European Bioinformatics Institute near Cambridge, U.K., in 2013 both successfully demonstrated storing data onto synthetic DNA. While the bit amount that fit on the DNA during these first studies was on the magnitude of hundreds of kilobytes, the potential density is almost unfathomable.
"Everything that somebody with a computer would be able to access on the internet [without a password], that whole thing can be archived in something that's a little bigger than a shoebox," says Karin Strauss, a computer architecture researcher at Microsoft and affiliate professor at the University of Washington. "If you were to do it with any other technology, it would be at least 1,000, if not 10,000, times bigger."
In 2014, Ceze and Strauss teamed up in a joint collaboration between the University of Washington and Microsoft to investigate what an entire DNA storage system might look like in the near future.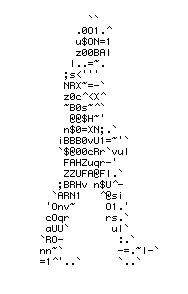 DNA can be one possibility for the last level in the hierarchy of a storage system, says Ceze. "Your data goes from flash to disk to tape, and then you go to DNA as the last layer."
For this to work, DNA will reside in a system composed of electronic and molecular components. The molecules will need fluidic systems for these to connect with each other, Ceze describes.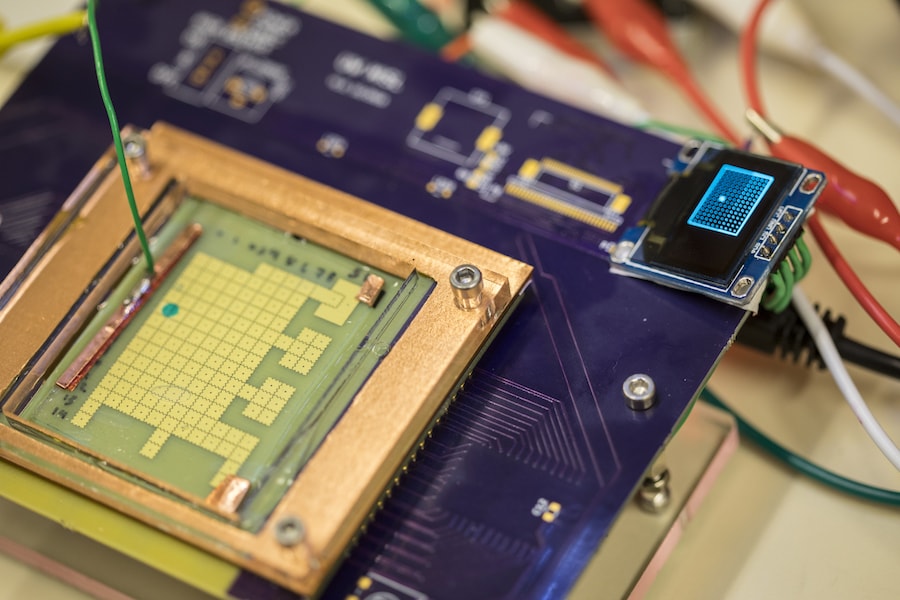 To encode the data and manipulate the DNA, the molecule must be in solution, Strauss explains. The team of computer scientists and molecular biologists "translate" the sequence of zeros and ones of the data file into the four nucleotide bases, adenine, cytosine, guanine, and thymine, Strauss says. Each base corresponds to a pair of digits. For example, adenine could code for 00 and cytosine for 01. Once the researchers come up with the sequences to describe the original bits, they then fabricate the synthetic DNA.
The synthetic DNA allows for more control and customization, and is much safer to use than genomic DNA extracted from living organisms, Ceze explains. For example, the researchers can avoid too many repeated bases or patterns in the DNA sequence. The molecule—while it has existed for billions of years—can also be fragile. Even at rest, it can be prone to denature or unwind under high temperatures, light, and humidity. The researchers stabilize the DNA through dehydration and treating it with synthetic chemistry processes. The packaging rests within the larger storage bank, protected from the surrounding fluidic structure of the system.
Already, billions of copies of books, all 154 of Shakespeare's sonnets, image files of various sizes, and most recently a clip of a galloping horse from an 1878 film have been stored on DNA successfully. To Strauss and Ceze's knowledge, the team currently holds the record for storing and fully recovering the most amount of data on DNA at 400 megabytes—not an easy feat given the errors that can come up in DNA sequencing, Ceze explains.

"Now that we know how to read DNA, it'll be eternally relevant because we will always have readers to read it."
Data recovery from the molecule has been one computational problem research groups have encountered, and they continue to look for ways to streamline the process. In the 2013 European Bioinformatics Institute study, two sequences containing 25 nucleotides were lost, while the Harvard group in 2012 had to go back and manually correct ten bits of error. To reduce errors, the researchers add in some redundancies to the sequence to help with recovering the information as it was originally, Strauss explains.
DNA might just be the key to preserving human history—a tiny molecule that will withstand time as long as there is life on the planet, Strauss says. Technology obsolescence is no longer a threat to data when the information lives on a medium that will always be read.
"Now that we know how to read DNA, it'll be eternally relevant because we will always have readers to read it," she says.
The molecule itself does have a shelf life of 6.8 million years if kept at ideal preservation conditions, and ceases to be readable at roughly 1.5 million years due to the decay of the strands. While it lasts much longer than any medium currently used on the market, DNA storage remains a costly option in comparison to other long-term storage, such as magnetic tape, which has a lifespan of 30 to 50 years.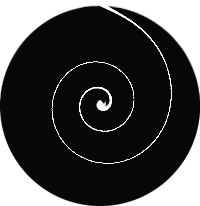 While many researchers are optimistic about the possibility of using DNA to store nearly unlimited amounts of information seemingly forever, Annalee Newitz isn't so sure. "I love the idea that our bodies could become libraries," she says. "But then of course they are even more vulnerable to data loss and the ravages of time."
And perhaps, she suggests, we're deluding ourselves by even trying to find a way to create 'immortal data.'
"This idea of 'digital storage is forever,' or 'digital storage means we can take every piece of human knowledge and put it in a tiny box, and everyone will have access to it,' those are lies," she says. "They are very hopeful, wonderful lies. I wish they were true, but as we've seen throughout history, libraries burn, film decays, data decays."
But if history is any guide, we'll keep looking for more and better ways to keep our stories. We've spent centuries trying to find the best, most reliable way to save information—from Babylonians scratching out beer rations on clay tablets, to magnetic tapes containing petabytes of particle physics data, to the internet, which holds and has been the breeding ground for entire digital cultures. For most people, part of our lives exists only in the digital world, whether you like it or not. Nestled in the arbitrary sequences of ones and zeros are moments of modern daily life. And each piece of data makes up our digital history.

The quest for immortal data manifests from the same reason we save old artifacts, personal keepsakes, and family heirlooms. It comes from our desire to transcend time, to live on in some shape or form through the objects we leave behind. Despite the challenges looming in the digital dark age, people will continue searching for that sip of digital ambrosia, whether that's DNA or another medium yet to be discovered.